Immerse Virtual Reality Headset Review
posted by
Handy Ideas
on
June, 30, 2015
in
Reviews
tagged with
Reviews
Hands up who wants to go walking with dinosaurs, immerse themselves into a 3D movie, or ride on a roller-coaster. Read on and discover what's so good about the Immerse Virtual Reality Headset.
To plunge yourself into the immersive world all you do is plug your smartphone into the headset and you're off. It's not quite the Oculus Rift, or the Samsung Gear, but it won't cost you an arm and a leg either and, for the money, you get a nifty bit of kit with the Immerse.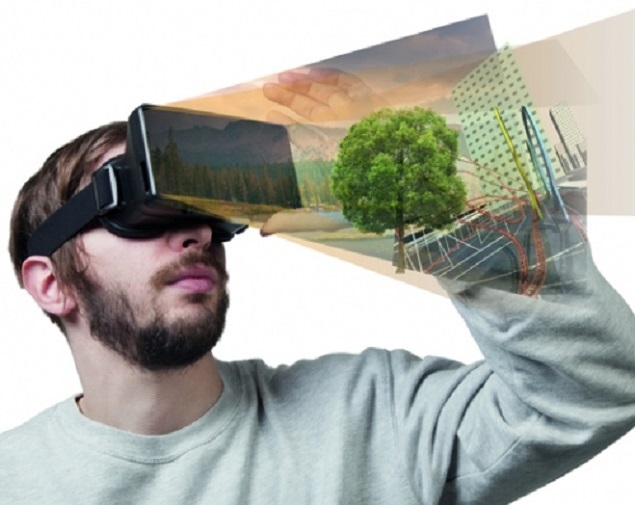 Interesting Fact | Visitors to London's Natural History Museum are able to experience fully immersive exploration of David Attenborough's First Life, of the ancient seas.
Before you jump in it's worth checking whether it fits ok with your phone. It'll fit the top of the range iPhone6 (obviously) through to the Moto G, but it's not much cop with the big-boys, so the larger than 3.5 x 5.7 inchers and the phablets are probably out. The chances are, though, that it'll fit your phone and its straps are strong enough for the Immerse to sit nice and comfortably on your head too.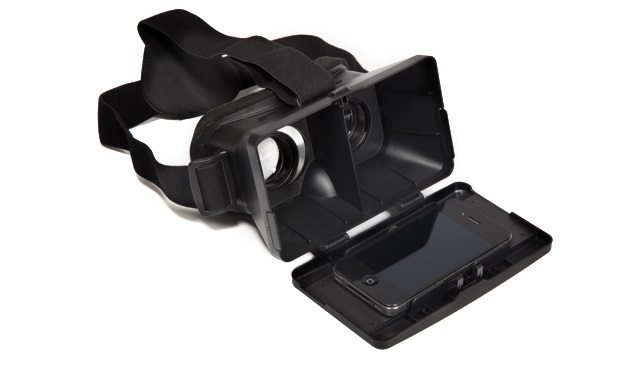 Interesting Fact | Ford has been using virtual reality technology since 2000, so that potential customers can virtually experience the cars before the physical product is put into production.
What we like most of all about the Immerse Virtual Reality Headset is that it's easy to pop your phone into it and once it's in the adjustable grips make it feel nice and secure too. All pretty much essential when you're flying around on a Roller Coaster, chased by a T-Rex, or a gamer feeling he's really in a fighter jet saving the world from intergalactic invasion. In a nut-shell, this clever gadget will immerse you so deep into the virtual world you'll feel like you're really there.
HOW TO USE
1) Open the Immerse VR Headset by pressing the button located at the top of device.
2) Before inserting your Smartphone into the device, ensure that the desired app has been installed, loaded and ready to play. Or you can search for "Side by Side 3D" on YouTube and you will find an abundance of videos you can enjoy.
3) Place your Smartphone into the headset, once securely locked in, close the device.
4) Adjust the head strap to the desired size and position correctly over your head.
5) Sit back (or stand) and Immerse yourself...
While this gadgets build has its critics and there's a few moans about it feeling a bit "thin and flimsy" and grumbles about there being too few iOS Apps available, the headset works with most Smartphones, is comfortable to wear and for under £30 the Immerse is a cheap way into the amazing world of virtual reality. As the gadget show says, "...you can't go too wrong with the Immerse Virtual Reality Headset".
Interesting Fact | The Immerse can handle 360 degree content, and has a screen view that adapts as your head moves.
Experience David Attenborough's First Life
Watch video here: